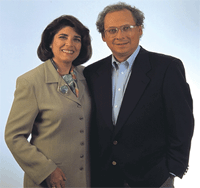 ScrapSMART
180 Metro Park
Rochester, NY 14623
Phone: 585-424-5300
800-424-1011
Fax: 585-424-1064

Federal ID# 16-1060540
Duns #079694907
Dear Customer,
ScrapSMART offers over 25,000 vintage and original clip art to download or on CD . Easily print on paper for cards, scrapbook pages, and crafts. Print on fabric to create unique sewing & quilting projects.
Explore the wide selection of downloadable ScrapSMART designs and take advantage of the FREE ScrapSMART e-newsletter, packed with project tips, design ideas, family recipes, and free downloadable images.
For over 32 years, we've brought you quality products and services. Our commitment to these ideals still holds true, and we are delighted to bring to you a product line brimming with new items to inspire imagination in all you create.
Thanks for your support. We look forward to continuing to serve you.
Stan & Reenie Feingold, Founders
Questions/Comments?
Stan@ScrapSMART.com
Reenie@ScrapSMART.com